Armin Vishteh, M.D.
Experience Clear Vision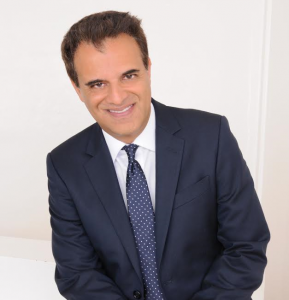 Phone 1 (888) 514-2020

Armin Vishteh, M.D.
8241 Rochester Ave.
#120
Rancho Cucamonga, California, 91730
---
Dr. Armin Vishteh is an experienced ophthalmic surgeon who uses a family-oriented approach and state of the art technology to deliver the highest standard of vision care. Dr. Vishteh and his eye care team want to help people from Los Angeles, the San Fernando Valley, and across the Inland Empire to experience a lifetime of clear, healthy vision.
Our Commitment to You
Whether you are considering LASIK laser vision correction, need cataract surgery, or if you need any eye care or want a routine checkup, we will treat you with respect and courtesy. Our one-on-one approach ensures you can establish a long-term, ongoing relationship with Dr. Vishteh, so he'll be available to answer any of your questions or provide any care you require at any time.
You will get to meet Dr. Vishteh at your consultation and ask him your questions personally. You can ask as many questions as you need and listen to his answers so you can be sure that he is the right doctor for you before committing to any procedure.
---
---
Certifications
Board Certified Ophthalmologist
VISX Star
LADARVision 4000
Bausch and Lomb Technolas 217
Wavelight Allegretto
Nidek EC-5000
IntraLase
Femtosecond Laser
Associations and Memberships
American Academy of Ophthalmology
Association for Research in Vision and Ophthalmology
---
Business Credentials