InFocus Eye Care
Focused On You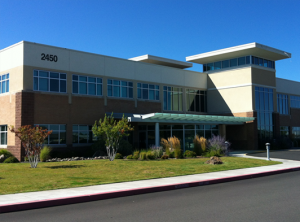 Phone (541) 318-8388

InFocus Eye Care
2450 NE Mary Rose Place
Suite 110
Bend, Oregon, 97701
---
As your local Bend, Oregon eye care provider, we know that our community loves to hike, bike, golf, ski, and hunt. We also know that glasses can be inconvenient while pursuing our active, outdoor activities.
While employing the most current technologies, our team of dedicated staff and doctors will help you chose a vision correction solution tailored to your unique visual needs. Whether you choose Bladeless Custom LASIK, lifestyle intraocular lens implants, or the latest in specialty contact lenses and premium eyeglasses, our doctors are here for you.
As soon as you step into our modern office, you will realize that InFocus Eye Care offers a unique experience. Our experienced physicians and knowledgeable staff provide individualized care.
Call us today at (541) 318-8388 to improve your vision.
---
---
Certifications
Board Certified Ophthalmologist
---
Business Credentials